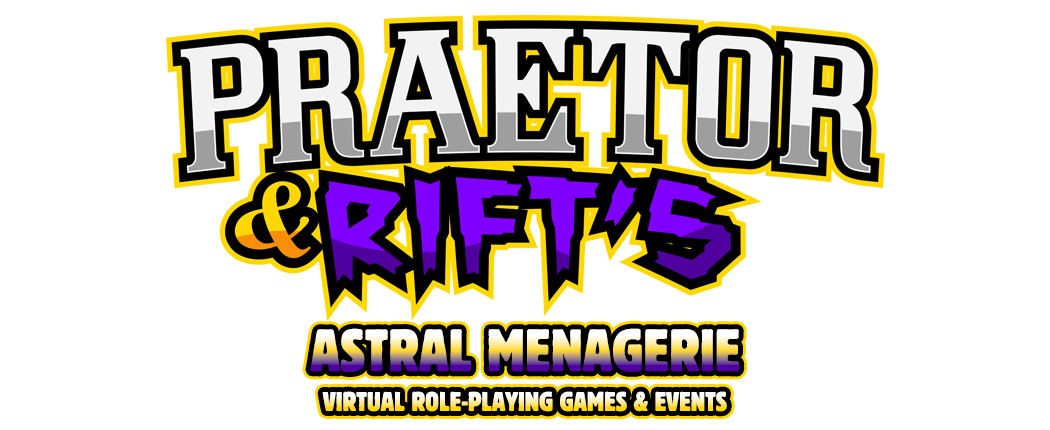 Welcome to the Menagerie!
Welcome to Praetor & Rift's Astral Menagerie! P&R is a role-playing game company that specializes in virtual gaming events, video production, and convention management. If you're looking for a partner who can help get your event, show, or production off the ground, please shoot us a note and we'll see how we can help you grow your audience!
Improve Your Video Quality & Performance
Decrease the stress by letting us do the work in the background
Rely on our 20+ years in the movie and video industry
Increase you audience and reach!
Grow your bottom line and earn more $$ with our low fees
Tabletop Role-Playing Games and Accessories
Exciting Gaming Content and Gear! Amid the following scrolls and ancient maps, you'll find some of the coolest and most exciting tabletop accessories available today! P&R has everything from dice to mugs, from dice vaults to 5th Edition adventures! Take a look at our catalog below and please email us with any question!
Visit some of our Partners and Clients!